On Sunday morning, a power bank that was put in the passenger's carry-on bag caught fire in the plane's overhead bin (China Southern CZ3539), which made the flight delay for three hours. And thankfully, a replacement airplane was found to solve this problem.
China Southern Airlines claimed on microblogging site Weibo that a power bank in the carry-on bag resulted in the fire when passengers were boarding flight CZ3539 from Guangzhou to Shanghai.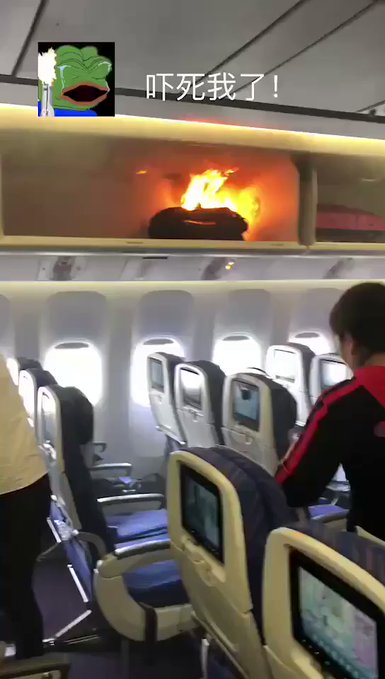 The power bank owner was taken to assist the police with the investigation. And the results show that the power bank was not in use when it caused a fire!
Video of the incident can be clearly seen on social media, telling us that a flight attendant and a passenger put out a fire with the help of the water and juice.
This incident and similar ones are telling us that the Lithium-ion battery will put people in danger because such kind of battery is not stable. That also warns us that it is extremely important to choose a qualified power bank.
Although there was no further damage, measures should be taken to prevent something similar to this happen again.